Stranpoint Group Business Cards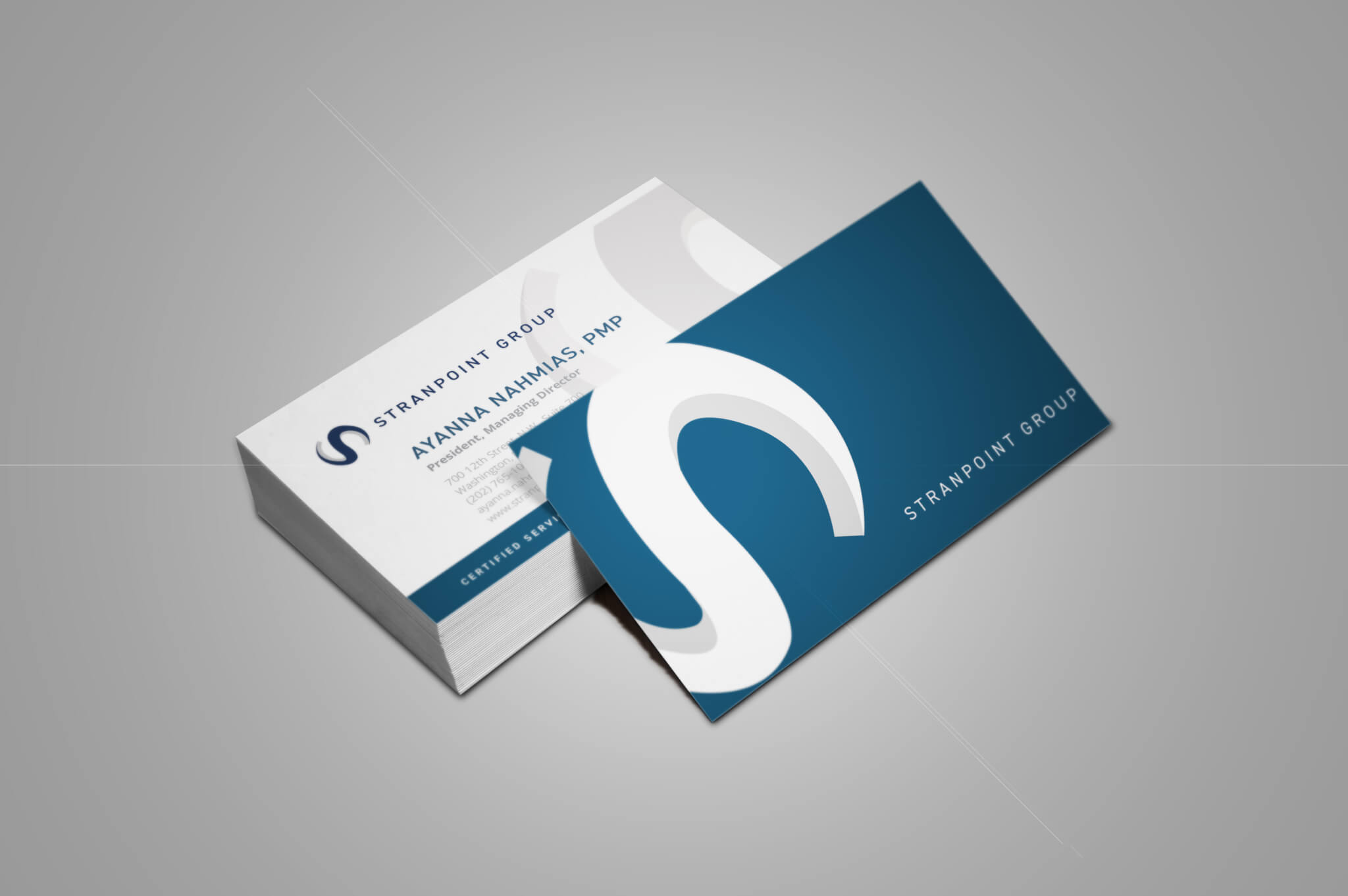 Nahmias Group understands that inexpensive business card solutions are ubiquitously available, and it is our role to help clients differentiate their company by designing original and distinctive logos. We create Wordmarks, Lettermarks, Combination marks, Emblems, and Symbols/Icons, then incorporate these into print-ready layouts.
We work with our clients from design services to set-up, delivering the final product in Ai, .PDF, and .PNG.  We recommend that clients take steps to protect the logos designed by the Nahmias Group by contacting the U.S. Trademark office and completing the necessary processes.  All designs created by the Nahmias Group for its clients are proprietary, and are the exclusive property of our clients' business cards, stationary, website branding, etc.