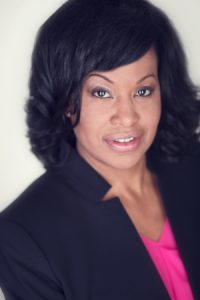 Ayanna Nahmias, PMP
Managing Director
She is responsible for business development and client relations. She facilitates direct and indirect consultant service offerings including project management, technology networking, business to business partnerships, improved financial strategies, and construction design development.
As the leader of a team of business facilitators and technical professionals, she is responsible for oversight of managed services that are guaranteed to develop new business relationships. She ensures that the Nahmias Group's clients and customer base, which includes private and public entities and small to medium-sized businesses, realize growth and profitability.
Her demonstrable experience in planning, developing, and implementing complex technical solutions for state, local and regional governments attest to her skills and professionalism. A logical thinker and strong communicator, she is highly skilled in management of technical and cross-functional teams, stakeholders and project initiators, as well as managing vendor and client relationships.
Ayanna possesses the knowledge and credibility to assist clients in improving operational efficiency leading to increased profitability and business value. She is part of an executive management and business development team which is in a unique position to leverage two decades of relationships with executive and senior management of companies operating in the technology and construction market space. She maximizes these solid relationships and strong negotiating skills to establish partnerships that will meet the long and short-term business strategies of clients to achieve increased profitability.
You may reach her at ayanna@nahmiasgroup.com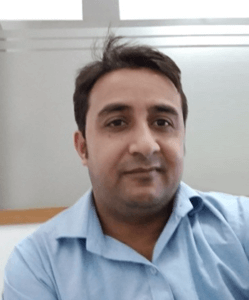 Ajay Singh
VP, Technology Director
Ajay is Director at Nahmias Group, LLC responsible for driving the company's business in India. Award-winning Director with over 10 years of experience offering proven track record in developing and executing strategic business and management programs. Excels in a dynamic, high-growth entrepreneurial environment. Engaged in business processes efficiency and optimisation achieved through machine learning, automations, efficiency tools. I worked a lot on online knowledge and learning platform for internal use – the platform where all trainings, documentation are accumulated. Increases productivity when acquiring new and tangible skills.
Self-motivated, astute and analytical with a proven track record of growing size and profitability of teams & divisions; Ajay have over a decade of IT experience from Consultant through to Director.
You may reach him at ajay@nahmiasgroup.com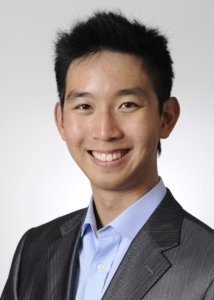 Chris Yang
Sales Director
I am a proud member of Nahmias Group, LLC, specialising in IT Services.
As a Sales Director, I am passionate about building long term relationships with our clients and supporting our team of experts. With more than 9 years of experience working for enterprise companies in a variety of industries including financial, insurance, retail, banking, energy and more. A demonstrated history of working in various industries providing the link between business and IT to deliver tangible and meaningful outcomes. Skilled in architecture, programme and project management, managing teams, infrastructure design, data architecture, data migration, interface development, requirements analysis, enterprise architecture and supplier management. Delivered projects from their initiation to handover into BAU using waterfall and Agile methodologies.
Track record filling critical roles in sales, channel, pre-sales & customer success from mid to senior level in a range of companies from tech start-ups and pre-IPOs, to globally listed businesses. I am a passionate believer that long-term success is intrinsically linked to great customer experience. My role is to drive this success within transformational organizations through the adoption of next-generation technologies.
You may reach him at chris@nahmiasgroup.com